http://www.fastcoexist.com/3031729/the-classic-vw-bus-reinvented-as-a-greener-camper#1
When the classic VW bus was at the height of its popularity in the '60s, ads bragged about the fact that it got 24 miles per gallon.
Fifty years later, that's actually still a lot better than some similarly sized vans, but it isn't exactly carbon neutral. Brazilian designer Eduardo Galvani decided to reinvent the hippie bus as something truly sustainable.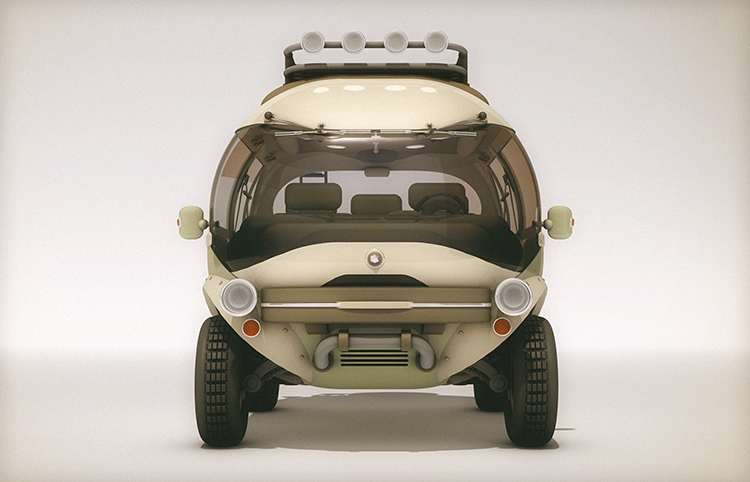 The Nimbus is just a concept, but Galvani has sketched out all of the details.
The design uses a micro-generator to keep an electric motor and battery powered as you drive, which Galvani claims can keep the van going for 200 miles.